The process of building an organization with diversity (D), equity (E), and an inclusive culture (I) is often called a DEI journey. Many parameters will influence how you can work on DEI. In addition, every organization is different, which makes your DEI journey unique.
A couple of stops along the road are essential and valuable for any organization. Therefore, Inclusion Now has created a DEI roadmap with these critical steps to guide you in designing a customized journey.
When we use "you," we don't mean undertaking this journey's steps is a one-person job. "You" can have different meanings, such as your organization's DEI team, the DEI ambassadors, and the DEI officer.
Step 1: Facilitating top leadership commitment.
Before starting any significant change process in an organization, knowing where your leadership stands on the topic is crucial. You must understand how likely they will support the changes you want to implement.
During this step of the DEI journey, you'll learn to answer this question:
Which actions can you take to get your top leadership committed to working on and supporting DEI?
Step 2: Performing a DEI scan.
A DEI scan is a way of transforming data into understanding. You set up quantitative and qualitative measuring to get an accurate view of your organization's current diversity and equity and of the feelings of inclusion that employees experience.
During this step of the DEI journey, you'll learn to answer this question:
How can you measure DEI in your organization to advance in a structured way?
Step 3: Creating a strategic plan.
Now you have your leadership's blessing to work on DEI and the necessary insights into your organization's current situation. It is time to use your knowledge to create a strategic DEI plan.
Working on DEI should be done in a structured way, with a short- and long-term plan. During this step of the DEI journey, you'll learn to answer these questions:
Why do you need a strategic plan?
Which elements should you incorporate to make your DEI strategic plan successful?
Step 4: Going into action.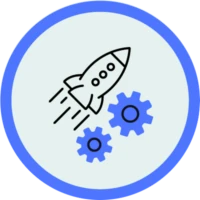 An essential step in creating your DEI Strategic plan is to choose and work out the appropriate DEI actions to help you reach your goals. Those are often a mix of quick wins to help keep the momentum going and more complex activities that facilitate a long-term change process.
There are four action pillars that we will discuss:
Pillar 1: Groundwork.
Pillar 2: Talent Acquisition.
Pillar 3: Talent Development.
Pillar 4: Building an Inclusive Culture.
During this step of the DEI journey, you'll learn how to answer the following questions:
Which actions are part of the groundwork for DEI to work?
How can you incorporate a DEI point of view into talent management and development?
Which activities will help you build an inclusive culture?
Each step contains information on best practices, tools, and sources for you to use. Carefully consider what is most valuable for your organization's specific context.