DEI lead and team.
Who should you engage in DEI work? And how should you divide responsibilities?
Action 1: appointing a DEI lead
Action 1: Appointing a DEI lead.
As topics like racism and sexism receive more attention in media and workplaces, many organizations reflect on their culture and identify a need to hire a Chief Diversity Officer (CDO), DEI lead, Diversity Director, D&I manager, or Chief culture officer. No matter how you call it, we are talking about an experienced senior leader responsible for driving the organization's DEI efforts.
Let's explore what to expect from a DEI lead, how to position them in the organization, and which pitfalls to watch out for.
Since structural DEI work has only recently gained momentum, finding someone with the proper knowledge and expertise is not an easy task.
It is possible to gain knowledge on the job if you allow a learning period. What are other essential skills for DEI professionals?
Ability to influence and be a change agent.
Ability to design a strategy and deliver results.
Ability to create metrics and drive accountability.
Ability to communicate effectively across all levels of the hierarchy.
Create a DEI vision and mission, facilitating a culture that values DEI. Integrate DEI into all company policies and practices.
Define DEI priorities and work out a strategy and action plan.
Set up and oversee DEI action.
Advocate and educate.
Be a sounding board for leaders, oversee Employee Resources Groups and listen to individual employees' concerns.
Improve the organization's reputation internally and externally.
…
Reflect: Does this sound like a one-person job to you?
In many organizations, even big multinationals, this is presented as a realistic set of tasks and responsibilities for one person. However, even the most experienced DEI professionals will struggle and need a team of supporting staff to meet these expectations.
If you are not in the position to hire multiple staff, start with a limited set of responsibilities for your DEI lead. Have confidence that they can identify which additional tasks to take on without overburdening themselves.
DEI is often thoughtlessly associated with HR or CSR. That may seem logical as it concerns people and social topics like equality. But we often see such positioning limiting the impact of DEI work.
"Some people may think, why can't HR take care of diversity, equity, and inclusion? Isn't that HR's job? The simple answer is that most HR departments are not equipped to do so, nor have the time, skills, and staffing to tackle these crucial elements of today's workforce. Therefore, with leadership's support, hiring a Chief Diversity Officer is one way to ensure a company transforms into a work culture where all employees and customers are protected, safe, given an equal chance, and treated with dignity and respect." (Minor, 2021)
DEI is a specialty that requires unique knowledge and a unique approach. Therefore, keeping it as independent as possible allows for an independent and critical review of the organization.
Our recommendation is to:
Consider it as necessary as other business areas.
Second, bring the role of your DEI leader as close to the CEO as possible (making it at least a senior leadership) and ensure direct reporting to the CEO.
Third, give a DEI leader and team autonomy and allow them to partner with other departments as they see fit.
Finally, integrate the critical point of view into all areas of the organization.
Collaboration between a DEI leader or team and other departments will be most valuable when it starts from an independent position. (e.g., with learning on training development, with HR on pay equality, with communications on screening marketing campaigns, etc.)
As mentioned before, if an organization is deeply invested in and committed to DEI, it must back it up with resources.
Resources can come in different shapes and sizes: people, budget, time, and space.
A full-time DEI lead and dedicated staff.
Top leadership and board being invested and taking time to discuss DEI.
Budget for actions, external partners to consult, teach and facilitate change, and training.
Dedicated time for employees to spend on DEI actions and training.
…
Finally, you need leaders and employees to have an open mindset. Have honest conversations about what the organization is like today, what needs to change, what you would like to achieve, and how you can reach that goal together. That will help build a sense of community and create a platform and support for all future DEI actions.

Before starting the hiring process for a DEI lead, use this checklist to reflect and prepare.
Are we willing to hire a DEI lead, knowing they will challenge our culture, policies, and practices, habits… to make the organization grow and thrive?
Before hiring a DEI lead

Are we looking for internal or external candidates? Why?
Will we appoint someone full-time or part-time?
Do we have the resources to do so?

After hiring a DEI lead, do we still have dedicated resources for

Assigning supporting staff
Taking actions
Are we willing to make this investment for an extended period?

What do we expect from our DEI lead?

Are our expectations realistic?

What critical skills/knowledge does a DEI lead require?

Why? Challenge yourself to motivate each skill you list!

What would the position of the DEI lead be?

Will they report directly to the CEO?
If not, motivate why? What are the benefits of (not) reporting to the CEO?

How can we set up our DEI lead for success?

What support can different departments provide?
Are we willing to invite external partners to support DEI work?
Action 2: DEI ambassadors
Action 2: DEI ambassadors.
Ideally, every employee is engaged and actively involved, but as you can imagine, that is unlikely to happen. Usually, many organizations compose a core team of voluntary DEI ambassadors who drive and own the change process and necessary actions.
What should your DEI ambassador team look like? Make it a mix to make it work!
Include diverse points of view. That means your team has a diversity of gender, ethnicity, age, family status, background, nationality, etc. Make sure there is a representation for everyone in your workforce.
Engage different levels. Top-down or bottom-up? Combine both! Appoint an executive sponsor or leader to overlook the team's work and make sure the team itself consists of people who feel the pulse at all levels of the organization.
Every experience is a strength. How long have team members been part of your organization? More seniority can mean more insight into which approach to change will work best. On the other hand, do not underestimate the value of a fresh perspective on the organization's culture.

It is a given that DEI team members are engaged in the topic, but do not forget to include those with a critical view to anticipate possible resistance of employees and leaders.
Remember: reaching quick and easy decisions in complete consensus is not the goal of this team. Welcome different opinions and be aware open discussion is the best way to represent and include other points of view in your workforce.
The benefits of a voluntary team?
Budget-friendly.
Spontaneous bottom-up engagement is an excellent way of starting DEI work from personal interest and attention.
Diffusion: having volunteers from everywhere in the organization allows you to plant seeds everywhere and keep a finger on the pulse.
Accessibility: having volunteers at every level makes it easy for colleagues to bring up discussions or point out sensitive issues.
The downsides of a voluntary team?
No budget means no priority: "Allowing" volunteers to drive DEI possibly means your leadership's investment is untruthful.
Responsibility: Expectations from DEI work are often high. Asking employees to carry such a burden in addition to their job is a lot to ask, often leading to disengagement or burn-out.
Mandate: Volunteers often do not get a mandate to make crucial decisions. Asking for leadership approval at every step slows down the change process.
If you have a Chief Diversity Officer, allow them to lead the ambassadors. This way, they are guided and supported and can perform meaningful work to help reach your strategic goals.
If you do not have a DEI lead, appoint a leader within the ambassador team. Make sure responsibilities and expectations within the team are crystal clear. That will enhance the collaboration process and ensure better results.
Action 3: a stakeholder analysis
Action 3: A stakeholder analysis.
As you work through the different steps of your DEI journey, you will find more people involved than you initially thought.
At this stage, practical action is to map all stakeholders.
Here are some guidelines and tools you can use for stakeholder analysis:
If you know your stakeholders, you can call upon them when the opportunity presents itself. That will make work more efficient. In addition, it can be helpful to explain your stakeholder analysis to your top leadership or executive sponsor. That will give them an idea of how all efforts will involve people in different levels, departments, etc.
Become a DEI expert.
his is a collection of articles that allows you to take a deep dive.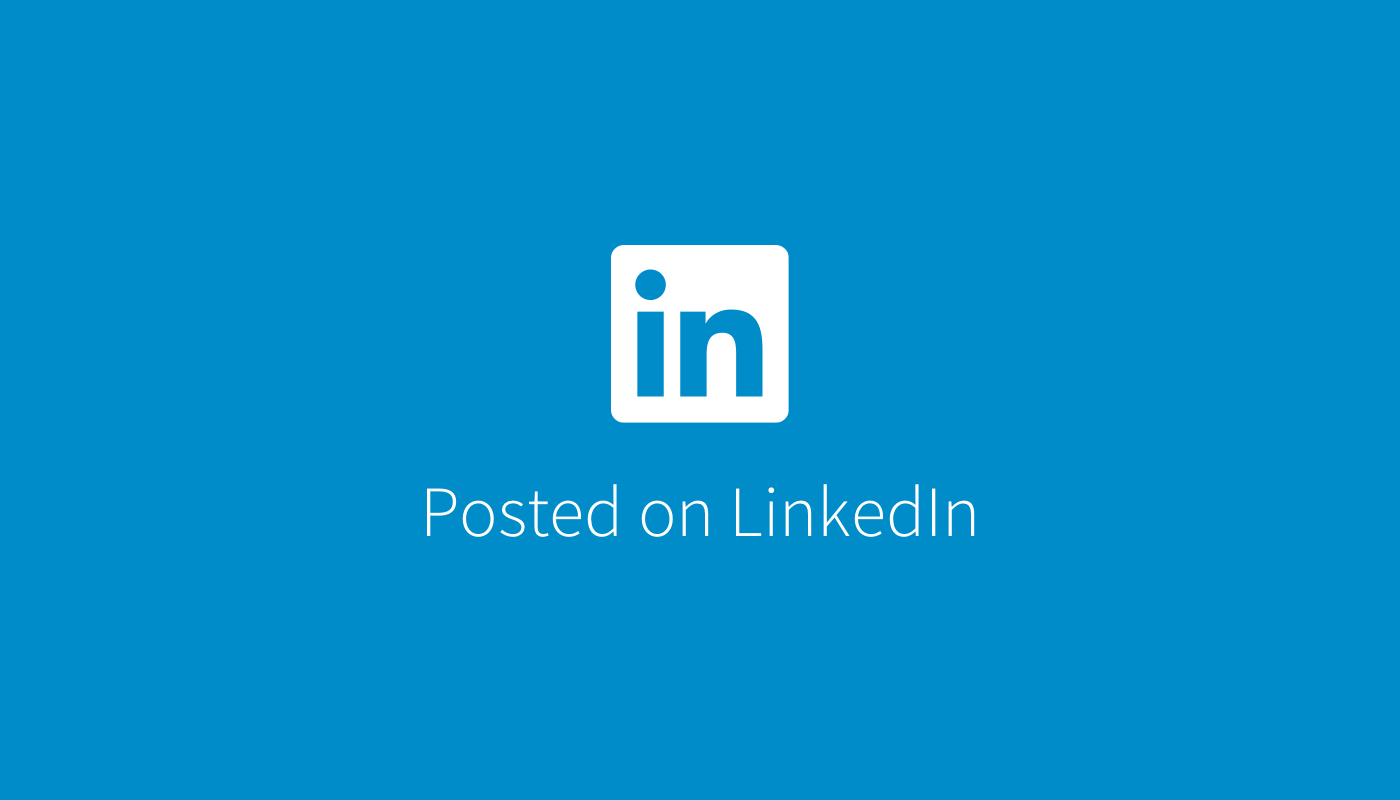 I don't think we talk about this enough, and I definitely don't think – LinkedIn
I don't think we talk about this enough, and I definitely don't think there is enough support out there for people working in DEI roles. Whether you'… 173 comments on LinkedIn
www.linkedin.com
Here's The Bottom Line Reason Why Companies Need A Chief Diversity Officer
Why can't HR take care of
diversity
,
equity
, and
inclusion
? Most HR departments are not equipped to tackle these crucial elements of today's workforce. A Chief
Diversity
Officer helps a company transform into a work
culture
where all employees are given an equal chance, and are respected.
www.forbes.com
Do You Know Why Your Company Needs a Chief Diversity Officer?
The growing force of the racial justice movement in the United States has pushed many companies to start searching — internally and externally — for their first Chief
Diversity
/
Equity
/
Inclusion
Officer. But there are six questions leaders should ask themselves before making this important hire: Why…
hbr.org