DEI roadmap
Building an organization where diversity (D) is a given, equity (E) is ensured and an inclusive culture (I) has been put in place, is often called a DEI journey.
There are a lot of parameters that will influence how you can work on DEI. Every organization is different which makes your DEI journey will be unique.
There are a couple of stops along the road that are essential and valuable for any organization. We have created a roadmap with these essential steps to guide you in designing a customized journey.
Each step contains information on best practices, tools, and sources for you to use. Carefully consider what is most valuable for your organization's specific context.
Before starting any major change process in an organization, it is important to know where your leadership stands on the topic and how likely they are to support the changes you want to implement.
Since facilitating more diversity, creating equity in policies and practices, and building an inclusive culture requires many parallel change processes, leadership engagement is a key success factor. This means getting the most senior level of your organization on board from the start. Later in the process, middle and lower management and people leaders will be important to embed the changes further.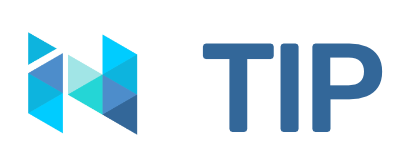 Throughout your DEI journey, it is important to reflect on language and vocabulary. Many terms might be unfamiliar. Do not hesitate to discuss the meaning of words together with your team. Decide on a common language to talk about DEI and sculpt this journey, and make sure it suits your organization. You can find inspiration in the glossary.
REFLECT
When we talk about top leadership, this can mean a few things depending on how your organization is structured. What do you call the most senior level in your organization?
C-level or C-suite (CEO, COO, CFO, CIO, CHRO…)
Board of directors
Top management
Senior executives
…
Have you heard top leadership talk about DEI before? Have you had conversations with them about DEI in your organization? Could any of them, preferably the CEO, be willing to act as an executive sponsor to the DEI team?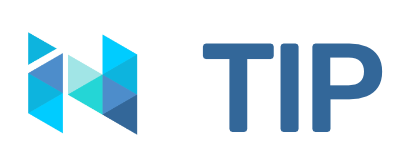 Start the conversation! If you are not at the right level to directly contact top leadership, look for allies at higher levels of the organization to help you reach out and investigate the top leadership's commitment.
INVESTIGATE
Once you are in contact with the most senior level of your organization, it is time to figure out where they stand on DEI. The six possible stages are:
No awareness: Top leadership has not been confronted or notified of the importance of DEI work in organizations and has no personal commitment to the topic.
Awareness: Top leadership realizes that DEI is becoming an increasingly present topic in business and that it could be beneficial to support it. The focus is mainly on compliance, specifically regarding anti-discrimination and equal opportunities, or on DEI as part of the organization's CSR efforts.
Buy-in: Top leadership recognizes that DEI can contribute to better business outcomes and that it's the organization's responsibility to act. Top leadership puts HR or CSR in the driver's seat but does not take on an active role themselves.
Meaningful engagement: Top leadership openly acknowledges the need to increase diversity and equity, and to work on an inclusive culture. They state their personal commitment to DEI and what the organization wants to achieve, and are willing to invest in knowledge, skills, and material support to successfully implement and execute the company's strategic DEI goals.
Role-modeling: Besides actively acknowledging that DEI is important for the business, top leadership considers inclusive leadership a norm to live up to themselves. They continuously role-model inclusive behaviors towards colleagues, clients, and external partners.
Accountability: To truly embed DEI values in the organization's DNA, top leadership members make DEI a critical business area and set specific DEI goals for business departments and/or levels. Personally, they are willing to be held accountable for progress.
Accompanied by meaningful engagement and active role-modeling, accountability is the ultimate expression of having top leadership on board.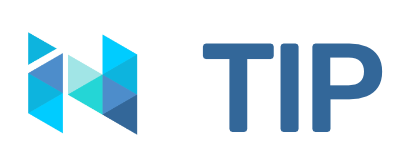 Views on DEI can be different for each member of top leadership. Your leadership can be supportive in general, but this does not mean that an individual leader is willing to actively support DEI change.
Besides getting a general statement of the top leadership team on how they feel about DEI, try to dig a little deeper and discover who is truly an advocate. Who will help accelerate and who might hold back progress?
MAKE IT CONCRETE
Having your top leadership on board should always translate into concrete commitments and actions. This means they are willing to provide you or the DEI team with 3 necessary means to accommodate change:
A mandate to measure the organization's "as is" situation and DEI readiness, create a long-term DEI strategy and action plan, and allocate budget towards specific actions.
Resources

by appointing a Chief Diversity Officer, DEI manager, or dedicated DEI team, or
by allocating budget for voluntary DEI ambassadors in the organization to hire external experts and partners to help with a scan, strategy, and action roll-out, or
by doing both.

Alignment and validation of DEI Strategy and action plan. Top leadership time is scarce and valuable. If they really want to walk the talk, they should free up time to discuss DEI as a business priority, regularly align the DEI strategy with the overall business strategy and validate the DEI action plan.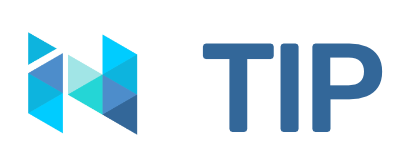 Getting executive sponsors from your top leadership is essential if you want to have an impact on your DEI work. First, try to get the CEO on board since they typically have the most influence on their team.
You want to integrate DEI into all critical business areas and the core of your organization. Do not be satisfied with a support function top leader as executive sponsor. They can have the influence you are looking for, but since they are not responsible for the business departments that drive the organization's revenue, there is little guarantee that influence will hold up in critical situations.
Top leadership team members can quickly rotate. If possible, try to convince more than one team member to engage as executive sponsors.
TO DO
Reading about top leadership commitment is one thing, establishing or facilitating it is a whole other story. You can find examples and guidelines for actions in the final step, 4. Going into action.
SOURCES
Ely, R.J., & Thomas, D.A. (2020). Getting serious about diversity: Enough already with the business case. Harvard Business Review. Retrieved from https://hbr.org/2020/11/getting-serious-about-diversity-enough-already-with-the-business-case
Inclusion Now. (2022). Build Your Own DEI Strategy. Retrieved from www.inclusionnow.eu
The Change Kit. (2016). Meaningful Engagement vs. Buy-in: What's the Difference and why should I care? Retrieved from https://thechangekit.com/buy-in-vs-engagement-whats-the-difference-and-what-should-i-care/
A DEI scan is a way of transforming data into understanding. You set up quantitative and qualitative measuring actions to get an accurate view of the current diversity and equity in your organization, and of the feelings of inclusion that employees experience.
WHY MEASURE
There are four reasons to set up a DEI Scan:
Map the "as is" situation with an understanding of root causes
Identify the biggest gaps and key areas of attention
Identify the organization's strengths and capabilities to make progress
Build a sustainable model to measure and report progress.
WHAT TO ANALYZE
To get a comprehensive image of what your organization looks like, it is a given you should measure different elements:
Diversity in the organization but also in your partners, stakeholders, candidate pool…
Equity both in the organization's policies and in the way these policies are translated into practices
Inclusion by measuring and requiring feelings of belonging
Each of these three elements requires a different way of collecting and analyzing data.
COLLECTING & ANALYZING DATA
Quantitative: HR data analysis
A quantitative analysis of HR data will help uncover DEI red flags, priorities, and knowledge gaps, as well as allow you to measure future progress.
Collect data from a defined period regarding:
Population, board & management: What does our employee population look like regarding gender, age, seniority, ethnicity, sexual orientation, and caregiver status…?
Recruitment, talent development & promotion: What can we learn from our current recruitment, talent development, and promotion processes? Who is considered a top talent? What does our talent flow look like?
Attrition: How are our attrition rates? Do we capture reasons for leaving?
Equal pay: Do we have pay equality at all levels? Besides gender, are there other socio-demographics to take into account?
Flexibility: Which work schedules are most common? Do employees make use of our flexible work options, or do they take parental leave?
To keep the data easy to analyze, try defining a maximum of 5 levels in the organization. Make an overview of the functions/job categories/seniorities in each level, this will provide clarity for team members working on the scan.
Top management = …
Higher management = …
Middle management = …
Junior management = …
Operational = …
You can also define (groups of) departments, with a clear distinction between key business departments and other business departments/support functions.
Zoom in on different socio-demographic groups. Dig deep and try different cross-analyses to gain insight into how your organization is or is not providing equal access to opportunities for specific groups of employees.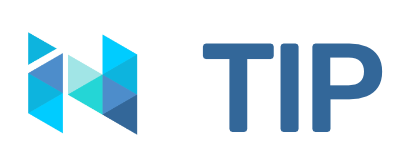 Take time to work out a good data collection process when setting up a scan. This will make repeating the scan regularly more efficient.
Reflect on the following questions.
Who has access to the data we need?
Is the data already anonymous or do we need someone to clean the dataset?
Do we have a clear template that is reflective of the analysis we want to do, and that allows us to start working with the data instantly?
Qualitative: Policies & Practices analysis
As your organization's staff grows in time, the need for policies that guarantee equal opportunities increases, and DEI principles become more formally integrated into policies.
Policies can relate to recruitment, selection and onboarding, talent development, equal pay, learning and development, career planning, flexibility in the organization of work, top management endorsement, integration of DEI in the business, and DEI resources.
Discover more about the types of policies you need, and how to implement them here. (Link to Step 4/ Pillar 1. Foundations / DEI Policies)
Having well-defined policies does not guarantee good practices. Reflect on the following questions:
Which policies regarding diversity, equal opportunities & inclusion do you have?

Do they reach their intended goal?

How is each policy put into practice?

What is the most common practice for each policy?

Does it align with or contradict the policies' intentions?

Do practices differ depending on department, level, team, or leader?

Does this lead to a lack of equality in the organization?

What barriers to equal implementation of policies are there?

What is needed to overcome these barriers?
Use the tools listed below to take a closer look at your current policies, and analyze their practice.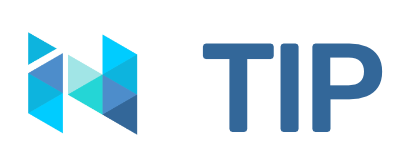 Do this exercise with multiple people in different departments and roles throughout the organization. You will quickly notice how everyone experiences the organization's policies and practices differently.
Having diverse points of view around the table will help you paint the most accurate picture.
Qualitative: Inclusion Survey
A companywide Inclusion Survey allows you to ask all employees about their experiences and attitudes towards in/exclusion at work. If you ask the right questions and gather enough responses, a survey will help you quantify feelings of inclusion and uncover red flags and DEI priorities.
A survey creates an opportunity to:
Spotlight and kick off your company's engagement with DEI
Engage employees in DEI and welcome their input
Create a safe space for employees to voice their opinion
Validate employee experiences and make them feel heard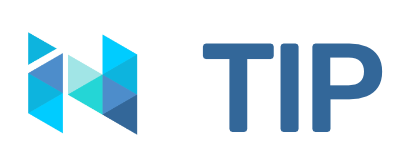 Not sure where to start when composing your list of questions?
Get inspiration from Surveymonkey's DEI-related survey templates.
Engage an expert like Inclusion Now. The guidance in choosing questions, checking language for inclusivity, setting up communication, etc. will help ensure a psychologically safe environment for participants to share their experiences. This will increase response rates and the quality of responses.
Some best practices for surveys are:
Select 20 to 25 content questions
Foresee a maximum of 10 minutes to complete the survey
Start and end with easy questions to create a pleasant experience
Make sure to use inclusive language
At the start of the survey:
Clarify why you set up this survey
Define key terms to ensure a clear understanding of the questions
Guarantee complete anonymity for participants
At the end of the survey, add optional socio-demographic questions:
Explain why this data is important:

To differentiate between gender, age, ethnicity, (dis)ability, caregiver group answers as well as between departments, levels, and (leadership)roles. They allow you to uncover possible red flags or areas of improvement for specific employee groups.

Requiring about demographics can feel personal and invasive but can also validate different identity elements that determine personal experiences at work (e.g., age, gender, ethnicity…).
People are no more likely to skip these questions than any other if answer options are inclusive and not mandatory.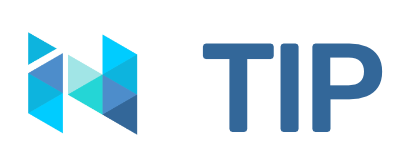 Organizations often integrate some inclusion-related questions into their annual wellbeing or employee satisfaction survey. This is a limited way of gathering information used to get a first impression or in the case of survey fatigue. It does not allow for in-depth analysis.
Creating a separate survey is always worth it. It gives you the opportunity to:
Ask more content questions

Touch upon all aspects contributing or forming barriers to inclusion

Gather more data, resulting in more accurate and detailed insights

Provide more opportunities for employees to share experiences, and make them feel heard

Ask about socio-demographic characteristics

Get a better sense of the diversity in your employee population

Cross-analyze content questions with socio-demographics to identify specific groups answering questions more positively/negatively
Once your survey is closed and the results are analyzed, don't forget to communicate. Employees have invested time and effort into completing the survey and expect results and insights in return.
Provide a high-level overview of the results, both positive aspects and areas of improvement, and try to link them to your DEI Strategic Plan. The outcome of the survey motivates the DEI topics you prioritize in your strategy.
Clear communication will motivate employees to complete your Inclusion Survey in the future, and most importantly to support your DEI efforts.
Qualitative: In-depth interviews
It is useful to have concrete examples of practices or behaviors in the organization that are considered experiences of exclusion or inequality. To gather these stories, conduct in-depth interviews with:
HR professionals
Employees belonging to the majority
Employees belonging to underrepresented groups
Require the company culture of belonging, respect, and acknowledgment, collaboration, feedback, leadership, talent development & career opportunities. Choose your questions based on the red flags that came out of the Inclusion Survey.
Before you start the interview, always provide context. Explain why you are conducting interviews, who will have access to the transcripts, and who you will be sharing your conclusions with.
Asking about experiences of inclusion or exclusion is a delicate matter. It can be difficult for employees to trust internal interviewers with their personal stories.
Involve a DEI expert in the interviews. Having an interviewer with no direct link to leaders or colleagues in the organization will make interviewees feel safe. Besides expertise in conducting interviews, knowing which follow-up questions to ask and how to formulate them in a non-leading way, an external partner can guarantee full anonymity in reporting.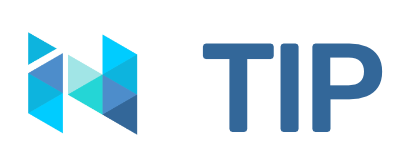 You will gather the most valuable information when the list of interview questions is set and tailor-made to your organization. Partner up with experts like Inclusion Now to select the most relevant questions, conduct the interviews, and process and report input from a DEI point of view.
FURTHER STEPS
After you have successfully collected and analyzed the data. Don't forget these important last steps:
Merge the results from all data sources together to determine your organization's maturity level regarding DEI, and to create your DEI story. Benchmarking with industry standards can help situate your organization.
Present the results to your top leadership and communicate the outcome of the DEI scan in an accessible way.
Repeat the analysis annually to measure evolution.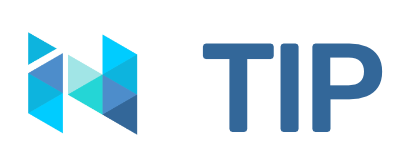 While reporting on the results of the scan, frame DEI using a positive perspective of creating an inclusive workplace in which all talents can thrive.
TOOLS
Access example questions used in the survey of the Level IT out the project:
An online diagnostics tool to look at your HR data and Policies & Practices (in Dutch and French only): https://sodivercity.bruxeo.be/nl/diagnose
Determine your organization's DEI maturity level: https://womeninpublishing.org/wp-content/uploads/2021/03/PublisHer-Diagnostic-Toolkit-EN.pdf
Self-assess your organization's culture, infrastructure, leadership, people management, learning & accountability, project & program design, planning & strategy, and external relationship from a DEI point of view: https://diversitytool.civicus.org/
SOURCES
Chilazi, S., & Bohnet, I. (2020). How to Best Use Data to Your your DEI Goals. Retrieved from https://hbr.org/2020/12/how-to-best-use-data-to-meet-your-dei-goals Inclusion Now. (2021). Diversity, Equity & Inclusion Scan Framework, https://www.inclusionnow.eu/services
Inclusion Now. (2020). DEI Scan Methodology.
Johnson, H. (2022). 10 Tips to improve your online surveys. Surveymonkey. https://www.surveymonkey.com/curiosity/10-online-survey-tips/ Kaplowitz, R. & Johnson, J. (2020). 5 Best Practices for Equitable and Inclusive Data Collection. Schusterman. https://www.schusterman.org/blogs/jasmine-laroche/5-best-practices-for-equitable-and-inclusive-data-collection
After you have your top leadership's blessing to work on DEI and have gained the necessary insights into your organization's "as is" situation, it is time to use the knowledge you have to create a strategic DEI plan.
THE NEED FOR STRATEGY
Working on DEI in a structured way, with a short- and long-term plan, will help you avoid three pitfalls:
Setting up one-time DEI actions that do not initiate sustainable change
Allowing DEI work to only focus on specific target groups in response to diversity-related issues instead of proactively working on an inclusive culture for all
Considering DEI as a nice-to-have and not approaching it as any other top business priority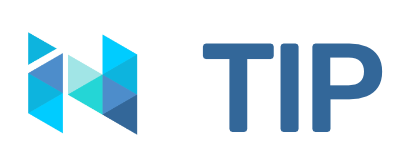 When it comes to DEI work, expectations are often high. Many people are convinced creating awareness is all we need to create change. They do not expect a long-term process to change both individual behavior and organizational culture.
That is why one-time actions will initially receive good feedback and support. When it becomes clear more is needed, DEI fatigue and resistance appear, and DEI loses momentum.
Be honest about the organization's readiness to start DEI work. If your organization is not there yet, be transparent about what is needed before you can go into action. Keep employees informed about doing a DEI scan and building your strategy, and why it is important to not rush these processes. Ask leaders to amplify these messages.
The strategic plan will be your guide to work on DEI in the upcoming years.
STRATEGIC PLAN ELEMENTS
A strategic plan is a written document in which you explain the changes you want to initiate regarding DEI and why you want to achieve and how you aim to achieve them.
It contains 5 elements that you need to reflect on, work out and write down as clearly as possible:
Purpose
Mission & vision
Ambition
Goals & objectives
Actions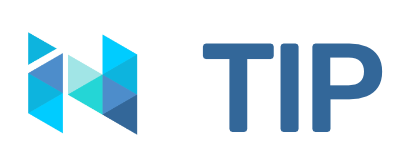 If your organization has other strategic documents and uses a set framework to do so, use this to build your DEI strategic plan.
To create sustainable change towards a culture of inclusion, you want DEI to become a business priority that is met with the same attention, respect, and sense of urgency as other business areas. Having a strategy with strong content and a recognizable look and feel will support your strategic approach.
Element 1. Purpose
List the main reasons why diversity and equity are important to your organization and why you want to build a more inclusive culture.
Defining your "why" or purpose will help you keep your focus throughout the strategy process. Whenever you feel lost or going too much into detail, reread your purpose to get back on track.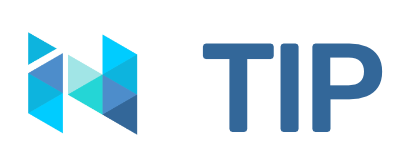 Welcome different voices to the conversation. When listing the reasons why DEI matters, allow people from different departments, levels, experiences, and points of view to contribute. As each will have unique experiences, they might point out a reason you had not thought of before.
Do not forget to invite critical voices. The best way to prepare for and reduce resistance is to listen instead of excluding this input from the start.
Element 2. Mission & Vision
After defining why DEI is important, reflect on how it can contribute to your mission and vision.
A mission drives the organization: What is the core of your business? What does your organization do? Whom do you serve? How do you serve them?
A vision gives direction to the organization: What does your organization want to become? What societal problems are you solving? How are you contributing to the greater good?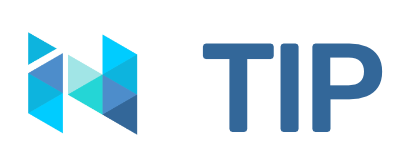 Start by writing a separate DEI vision and mission statement. Afterward, try to connect it to the general vision and mission of your organization so over time the two can merge. This is a strong statement of your organization and leadership's long-lasting commitment to inclusion.
Element 3. Ambition
Knowing your organization's DEI red flags and growth areas from the quantitative and qualitative scan, start dreaming!
Brainstorm with your team and leadership:
Which DEI dreams do you have?
Which tie into your company's values and future developments best?
Which ambition will your organization commit to in the next 3-5 years?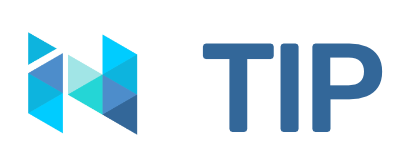 Communicating your bold ambition is great to spark enthusiasm amongst employees. Keep it short and simple so that everyone understands what you want to achieve.
"(Our organization) commits to (ambition) in the next (number) years. With the support of our diversity, equity, and inclusion team, we will make this happen."
Element 4. Goals & Objectives
Starting from your bold ambition and the priorities that came out of the quantitative and qualitative scan, define and structure your goals and objectives.
Goals refer to the overarching aspirations you have.
Objectives are more specific realizations that will help you accomplish your goal.
Make your goals and objectives SMART (specific, measurable, achievable, relevant, and timely).
Prioritize and appoint a period within the validity of your strategy in which you will work on and try to accomplish each goal. You can work on multiple goals at the same time. If your goals are long-term, establish how and when will you measure intermediate progress.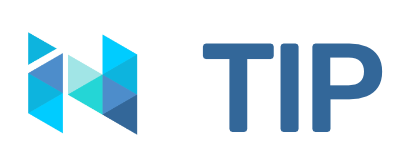 Leadership and employees often have high expectations for a DEI strategy and want it to contain goals on every possible topic.
Limit the number of goals and objectives to keep your strategy manageable and realistic.
Element 5. Actions
There are endless possible actions that you can undertake to reach your DEI goals. From awareness sessions and training to starting communities and setting up campaigns.
Visit the CEO ACT!ON For Diversity & Inclusion website to discover possible actions. It allows you to browse actions per company, industry, or topic.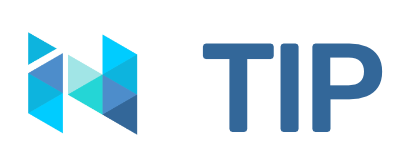 Remember that there is value in allowing DEI work to be a long-term process. Do not rush into action before you have gathered data to define your organization's priorities.
If you want to turn your objectives into impactful actions, try approaching them in a structured way.
Ask yourself plenty of reflective questions to avoid pitfalls and prepare for challenges in advance.
Which objective(s) does this action tie into?
Who is this action for?
What does the timeline look like?
Which resources do we need/have?
Who is responsible?
How will we communicate about the action?
When is the action a success?
Who and how will we measure impact?
If you come across more questions while reflecting, great! Try answering them so you are fully prepared.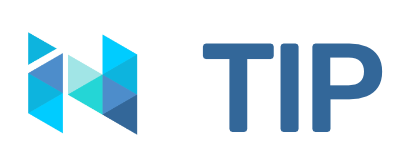 After defining possible actions, try prioritizing them relative to their expected impact and the level of effort they require to implement.
Use the Action Priority Matrix to identify your Quick Wins (Low effort, high impact) and Major Projects (High effort, high impact).
FINALIZE & VALIDATE
Once you have captured all elements you need to build your strategy, the last thing to do is write everything down in a plan.
Keep in mind who will read the text. Keep language accessible and be mindful of terminology. Explain concepts where necessary, using the glossary (hyperlink). Do not hesitate to let someone with no DEI knowledge read the text and indicate any unclarities before you finalize.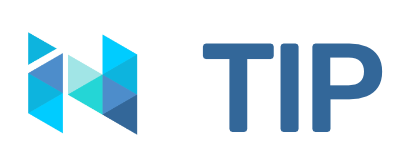 "If you are not consciously including, you might be unconsciously excluding." Therefore, it is important to check the language you use in your Strategic Plan. Make sure it is not only accessible but also gender-sensitive and inclusive.
You can find a comprehensive guide to writing in a gender-sensitive way and on inclusive visual language here.
The last step is to create an executive summary or slide deck to present your Strategic Plan to your senior leadership and get their validation to execute the strategy.
SOURCES
Inclusion Now. (2022). Build Your Own DEI Strategy, retrieved from https://www.inclusionnow.eu/shop
Mind Tools. (2022). The Action Priority Matrix. Making the Most of Your Opportunities. Retrieved from https://www.mindtools.com/pages/article/newHTE_95.htm
An important step in creating your DEI Strategic plan is to choose and work out the right actions to help you reach your goals.
DEI actions are often a mix of quick wins to help keep the momentum going, and more complex actions that facilitate a long-term change process.
There are four action pillars:
Pillar 1. Foundations
Pillar 2. Talent Acquisition
Pillar 3. Talent Development
Pillar 4. Building an Inclusive Culture
Which actions make the most sense to your organization depends on how far you have already come in your DEI journey. Most organizations still need to work on all four pillars with a mix of actions.
PILLAR 1. FOUNDATIONS
To work on diversity, equity, and inclusion in a successful way, you first need to create a framework and the right conditions to set actions up for success.
Actions to create these conditions are related to:
Leadership alignment & buy-in
DEI lead & team
DEI policies & practices
Doc 1.1 Leadership alignment & buy-in
Let's explore two actions you can take with top leaders to help establish the commitment you are looking for.
Action 1. Build awareness
A good start to building DEI awareness in leaders is presenting the business case. Are your top leaders rational thinkers? Then they will have two questions for you:
"How will our organization benefit from working on DEI?"
"What are other organizations doing and does it work?"
To answer these questions, browse through these pages and gather the information that is most relevant for your organization.
Link to the business case page on the platform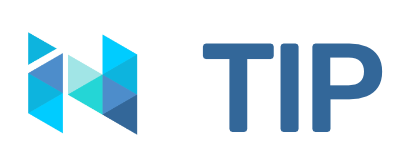 When presenting research conclusions, try to be as concise and relevant as possible. Create an executive summary, short slide deck, or one-pager that sparks interest.
Provide easy access to additional reports or sources for those leaders who want to know more. Make sure every number you present can be easily linked to your company's core business, market position, or specific DEI challenges if they are already defined.
Link to cases page on the platform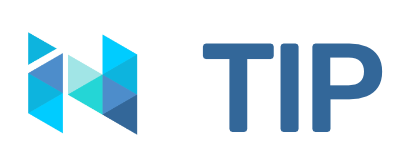 There is a lot we can learn from others' best practices, but also from actions that were less successful. Unfortunately, organizations are often hesitant to share these moments in their DEI journey.
Consider joining a conference or looking for a DEI learning community or network to join. This will allow you to exchange experiences in a safe and trusted environment without judgment.
An example of a free online community to share DEI experiences is the Inclusion Now Community, accessible for all on LinkedIn.
An enormous amount of energy has been put into research on DEI. The resulting insights allow you to substantiate strategic work towards more inclusion.
Even though top leaders consider themselves rational decision-makers, we know from experience that DEI should go beyond the business argument. You need to align both head and heart and discuss how your leadership can become ethical leaders
The key traits of ethical leaders:
They must have the courage to have uncomfortable conversations in their organization to promote diversity initiatives and actions.
They are good strategists and engaged leaders.
They should have empathy and work to find common ground with the employees of their company.
They have a labor of love for people and their success.
They are continuous learners, eager for new material and information to further promote and implement strong diversity policies.
They identify as allies to those who have an unrepresented or stifled voice. They choose to be a partner in the fight for equity and advocate for minority populations.
When building awareness, start a conversation on these leadership values. Working in an inclusive workplace can easily be linked to Corporate Social Responsibility, sustainability, and strong ethical decision-making.
Interested to read more on why the business case is not enough? Read this article.
Action 2. Workshop to create buy-in
If you want to get leaders on board, provide them with a chance to contribute, discuss and challenge your DEI ambitions and plans. Since leaders are important advocates and role models for your DEI work, they need the chance to give their input. Aligning them to your DEI plans will help decrease possible resistance.
Do this in a guided way by setting up a workshop or strategic debate.
Are you at the beginning of your DEI journey?
Setting up a workshop to discuss the business case and purpose of DEI work is most recommended.
Include the following topics:
Getting acquainted: What is diversity, equity, and inclusion?
Business case: What is the impact on business outcomes and employees?
Purpose: Why does it matter to them personally? Why is it important for your organization?
Mission, vision, and values: How does it tie into our strategy, our work, and how we see our organization develop?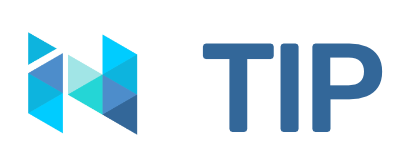 Make it interactive! Give center stage to the exchange of thoughts and experiences. Even though research conclusions and facts are interesting, they are much more likely to be remembered when linked to case studies or concrete examples from your organization, quiz questions, reflection moments in small groups etc.
Have you already performed a DEI scan?
Use a workshop or strategic debate to answer these additional questions:
Scan results: What did we learn from the DEI scan and data?
Ambition: What are the challenges we learned about? What would we like to achieve with our work?
The narrative for change: What is our story? What kind of change do we want to create and why? What will be the impact on our employees?
Desire to act: What are our priorities? On which can we have quick wins? Which requires more long-term attention? What do we need to succeed?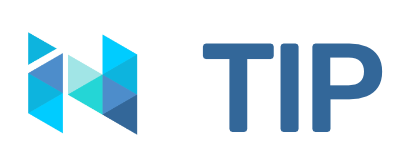 When you present the results of a DEI scan or indicate red flags in the organization, leaders will often show resistance by challenging scan methodology or results.
It can help to ask an external expert to facilitate and stand in the line of fire. Previous client experience helps them anticipate questions and they can refer to other clients to take away leaders' doubts.
Have you already created a DEI strategy and action plan?
If you already have a solid plan, provide leaders with a high-level overview, and make sure they validate the plan before you go into action. Ask your leadership team about:
Guaranteeing success: What elements can contribute to the success of our strategy and action plan? What are the pitfalls to look out for? What can leadership do to facilitate success?
Progress: How often do we evaluate our progress and adjust the strategy or action plan if needed?
Sources:
Inclusion Now (2021). Leadership Alignment & Buy-in through Strategic Debates. Underwood, C. A. (2020). Diversity, Equity & Inclusion Depends On Ethical Decision-Makers. The Plank Center for Leadership in Public Relations. Retrieved from http://plankcenter.ua.edu/diversity-inclusion-depends-on-ethical-decision-makers/